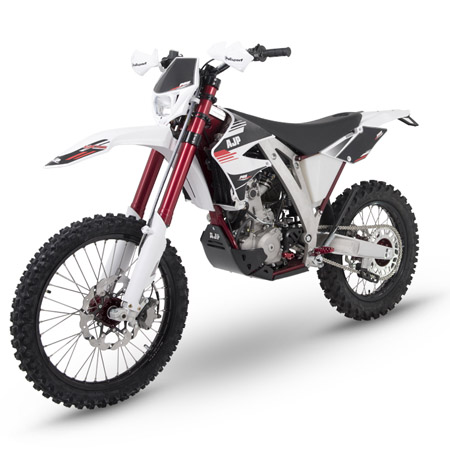 Parts for the AJP PR5
The AJP PR5 is a 4-stroke 250CC fuel injected motorcycle available in 3 versions: Supermotard, Enduro and Extreme.
For this bike we recommend our EJK Fuel Controller, the O2 sensor bypass and the Doma Exhaust. If you want to keep an eye on your ECU trouble-codes you should also consider getting our Diagnostic cables with Delphi software included.
Contact us for more information about our products for the AJP PR5.
Display 12 Products per page