Description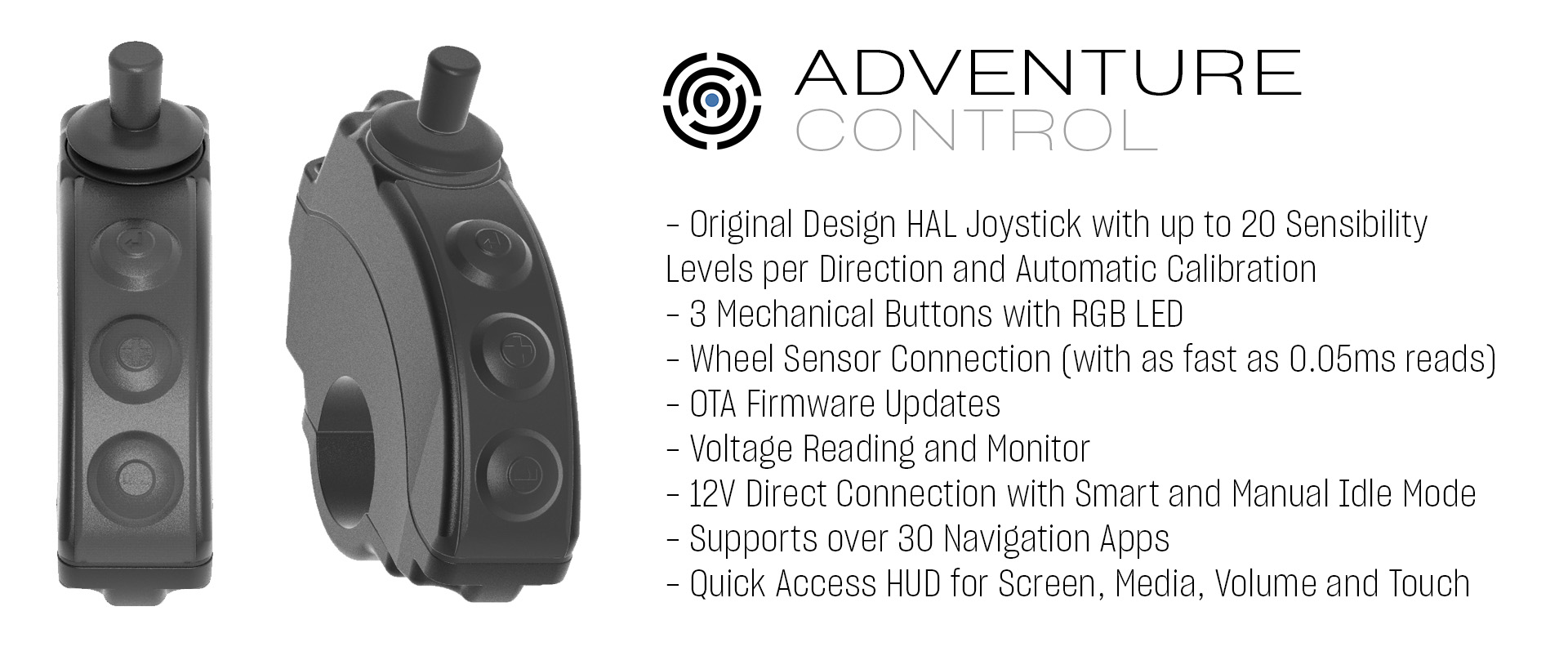 Control over 30 Android navigation apps!
This controller will allow you to control apps like Drive Mode Dashboard 2, OSMAnd, Locus, Google Maps and many others.
It includes software to simplify the connection and configuration.

Monitor motorcycle voltage, adjust joystick sensibility per direction and configure button LED color and intensity!
Easy setup the controller connection with the CARPE Controller app
Adjust and test joystick sensibility per direction
Setup the button LED color and brightness level
Start an HUD overlay anytime you want to adjust screen brightness, control media, adjust volumes and disable or enable screen touch
Configure the Wheel Sensor with automatic GPS wheel size calibration or manual input
Monitor your motorcycle voltage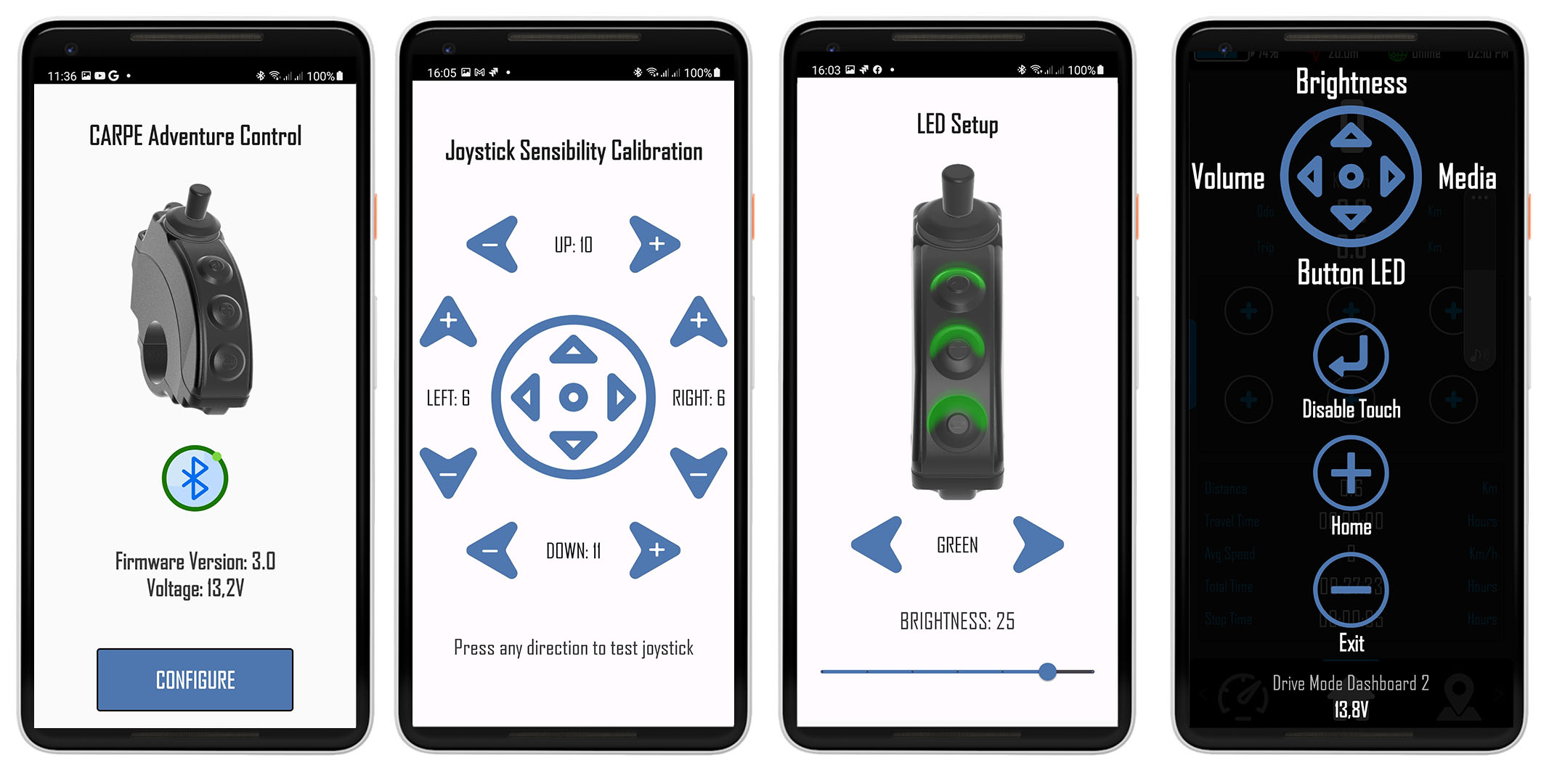 SPECIFICATION DATA
Average Operational Power Consumption: [email protected] max (BT Connected, Wheel Sensor being used and 3 LEDs at max brightness)
3 Mechanical Buttons with RGB LEDs
Magnetically centered HAL Sensor Joystick with automatic calibration and 20 steps of sensibility adjustment per direction
HAL Sensor joystick is calibrated every time the device boots or wakes up from sleep (user should NOT touch the joystick while device is booting or waking up)
Device is capable of being operated with voltage as low as 5V
Motorcycle Voltage Reading (displayed in app or using Setup Mode with LED indication)
Idle Mode Control triggered by inactivity time, low voltage or manually in the Setup Mode
Wheel Sensor with up to 0.05ms detection